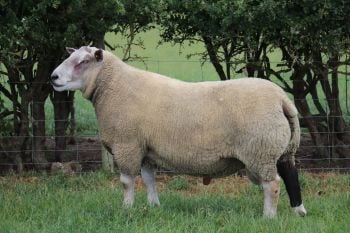 Edstaston Tulloch - TG 18 000737
Knockin Shockin x Edstaston Nelly G
Our senior stock ram, the most powerful son of breed record priced Knockin Shockin who is siring very impressive progeny not least Dalby Veainu.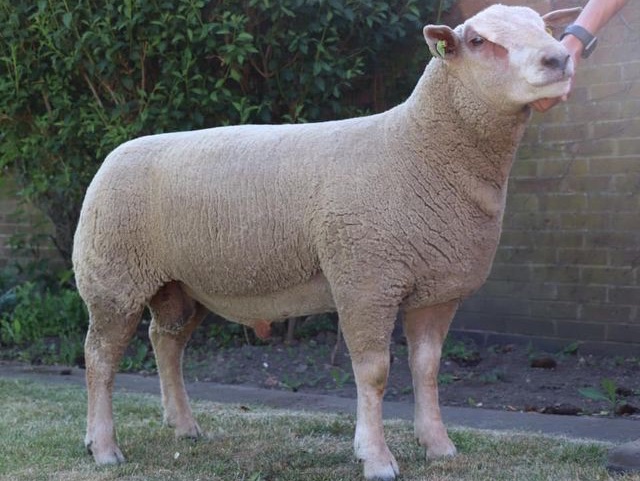 Dalby Veainu - 20 PE 08783
Edstaston Tulloch x Dalby Nectar
A top 1% performance ram lamb, sired by Edstaton Tulloch out of the Interbreed winning Dalby Nectar. Jointly owned with Ffwd flock whow has sired some outstanding lambs in 2021.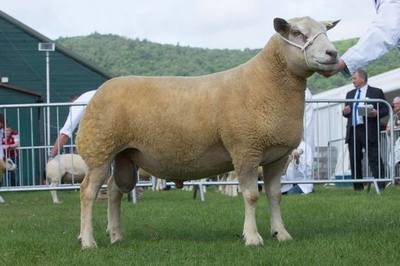 Dalby Ranieri - 16 PE 04907
Dalby Next GT x 10PE00192
One of our most influencial ram in recent years - combining type and performance. A powerful breed ram who was the highest index animal in the breed following his exceptional CT scan results.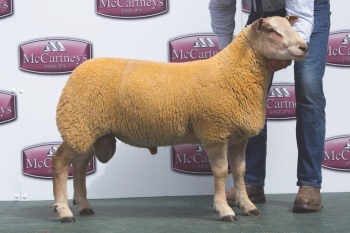 Foulrice Regis - 16 DG 06349
Foulrice Osprey x 14DG04613
Purchased for 3,100 gns at the Premier Sale for his pedigree and sound type. A long, balanced ram with superb skin and wool quality. Has sired progeny up to 3,500 gns for Dalby Super Trooper.
If you are looking to purchase semen from any of our stock rams, please get in touch to discuss availability for your requirements.
We also always have a wide selection of grass fed shearling rams for sale, these are all in the top 50% of the breed for Terminal Sire Index, with the majority in the top 10%. It is now widely recognised that rams with superior genetics for performance can have major economic benefit in prime lamb production. The figures often quoted range from £2-£3 extra per lamb for the progeny of these top sires. Therefore, we strongly recommend a close inspection of our rams and their figures, as we feel confident that they will improve your returns and bottom line. Another advantage of using performance figures and estimated breeding values is that it enables us to tailor rams for specific purposes.
We have a growing list of satisfied customers who have seen the benefits of using performance recorded rams over a number of years and comment on the improved growth rate and overall quality of their lamb crops. For a list of rams currently available, please contact us and we will be only too pleased to send individual details of rams that will suit your requirements.